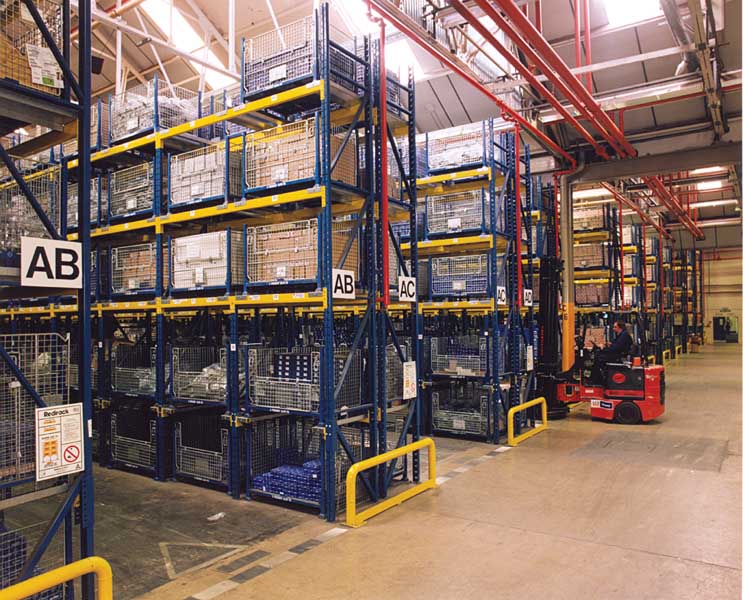 Redirack - 3PL Warehouse Solutions
Third party organisations that fulfil orders for other companies are known as Third party logistics companies. They effectively offer 3PL warehouse solutions for online sellers, eCommerce or companies that do not have their own distribution and warehouse facilities. This is where Redirack come in… We not only deliver a safe and organised storage space but maximise your stock and increase your productivity as a business overall…
3PL warehouse solutions are at an all-time high!
COVID-19 was a record-breaking year for the 3PL industry, which is only expected to grow in the coming years. Thanks to the development of online retail, people can buy items quicker and easier than ever before.
Third-party logistics providers pose a unique set of challenges. Their warehousing and transportation services need to be customised to meet the specific needs of their individual customers. Redirack offer 3PL companies a complete service which includes design, manufacture, delivery, and installation at competitive prices.
Since we are able to design and install the right system in a timely and cost-effective manner, we have established long-term partnerships with many of the industry's leading companies including, Coolcare Logistics, Delbanco Myer & DK Packing to name a few.
3PL warehouse solutions – how does this work?
At Redirack we design a bespoke storage layout for your warehouse, whatever your industry we can customise your pallet racking solution.
A modern, cost-effective, and reliable storage solution that will exceed your needs -increasing productivity and lowering operating prices. Request a 3PL warehouse solution quote today!
All design and project management are handled by our in-house design team. We begin by doing a site survey, then design, manufacture, and install the solutions. Redirack is used to meeting tight schedules, whether it's for a fully new installation or an improvement to existing racking systems. During the installation or upgrading procedure, there will be no downtime for our team until the job is complete.
We pride ourselves on being the trusted choice for many companies as we have your business's best interests at heart. We offer 3PL warehouse solutions for the simple reason that we want to solve storage issues that will excel your productivity. Based on your present demands and expected future requirements, we will provide room to accommodate future extensions as needed. Our re-design services may make use of any of our existing pallet racking in your warehouse, ensuring that your business's day-to-day operations are not disrupted.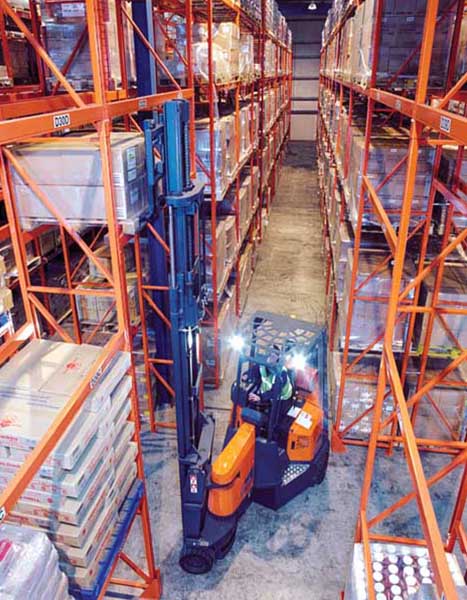 Redirack will supply you with a racking solution that is right for your business needs, thanks to our range of racking options. Wide aisle racking, narrow aisle racking, and very narrow aisle racking are the most common storage solutions. High turnover stock can be easily accessed whilst the larger materials can also make the most of available space. Want to see more?
This type of warehouse racking maximizes the available space with aisle widths of around 1.8 – 2.3 metres. Using this method, 30 – 40% of the floor space used for aisles in a wide aisle plan can be released. When compared to standard pallet racking systems, narrow aisles between racking can improve overall stock holding
Redirack's very narrow aisle pallet racking allows you to store at much greater heights than conventional systems, allowing you to maximize the available space in your warehouse. With aisle widths of 1.5 – 1.6 metres, up to 45% of the floor space occupied by aisles in wide aisle configurations can be freed up
In warehouses that employ forklifts and need unrestricted access to all pallets, wide aisle pallet racking is ideal. Each pallet is supported independently and can be accessed separately.
We take into account the high turnover of stock in third party logistics businesses. Safety is a top priority for all our designs. We consider our client's needs when planning for post protectors and safety barriers ensuring a practical and safe infrastructure.
Increase Productivity, Maximise your stock & Organise your storage safely today!
Bettys Lane, Norton canes,
Cannock, Staffordshire,
WS11 9NZ