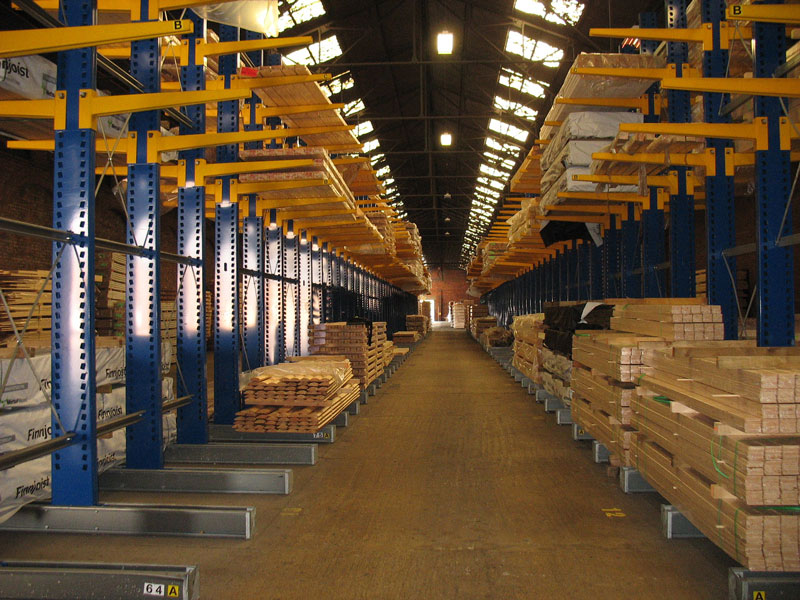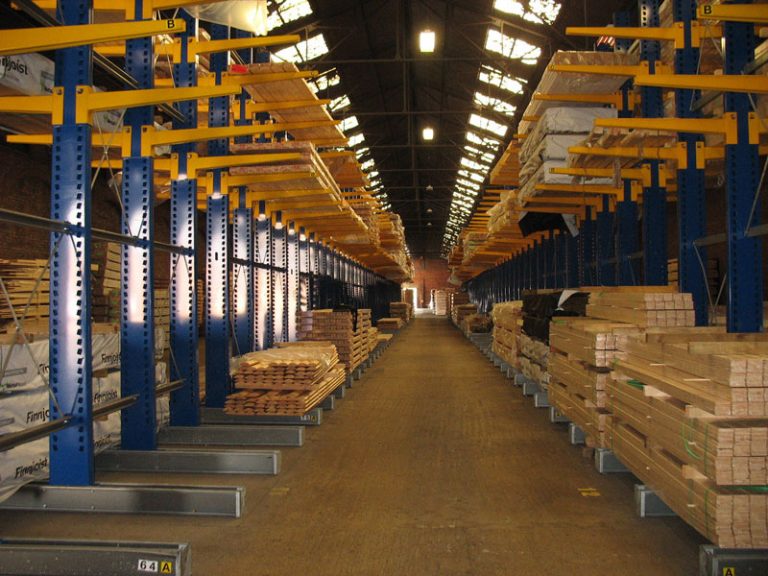 Redirack cantilever racking is ideal for storing long items such as steel sections, wood and pipes. It is strong, cost effective and safe and is designed to maximise your storage space whilst always allowing easy access to each load when stored.
We offer both single or double sided racks which are made up predominantly of a central column with cantilevered arms attached. The racks are then braced at the back to increase load capacity whilst the integral bases support the overall structure. Arms are available in differing sizes dependent upon the products being stored and individual loading requirements.
Our range includes conventional cantilever racking, free path cantilever racking and guided aisle cantilever racking.
Cantilever Racking for Long Products
Our experienced team have the design and manufacturing capabilities to meet your specific storage needs based upon the type, size and weight of the product you are storing. This results in a safe, neat and organised warehouse or yard, providing maximum efficiency and a safer working environment. Whatever long length products you are storing, our engineers will guide you through the entire process.
Redirack cantilever racking is robust and durable, designed to handle demanding environments. Our state-of-the-art computer technology is used in the design process. The range is manufactured to the SEMA Code of Practice for the design of Static Cantilever Racking and/or FEM 10-2-09 and/or
BS 5950 Part 5 and/or BS EN 1993 -1-3 (Eurocode 3).
To find out more contact us on 01543 279543, Email: sales@redirack.co.uk or book a site visit.
Book a Site Visit or Request a Quote
We design a solution and offer a competitive price.
Contact us for a site visit or request a quotation.
Our range is manufactured in the UK and installed by our in-house SEIRS (Storage Equipment Installers Registration Scheme) installation teams.