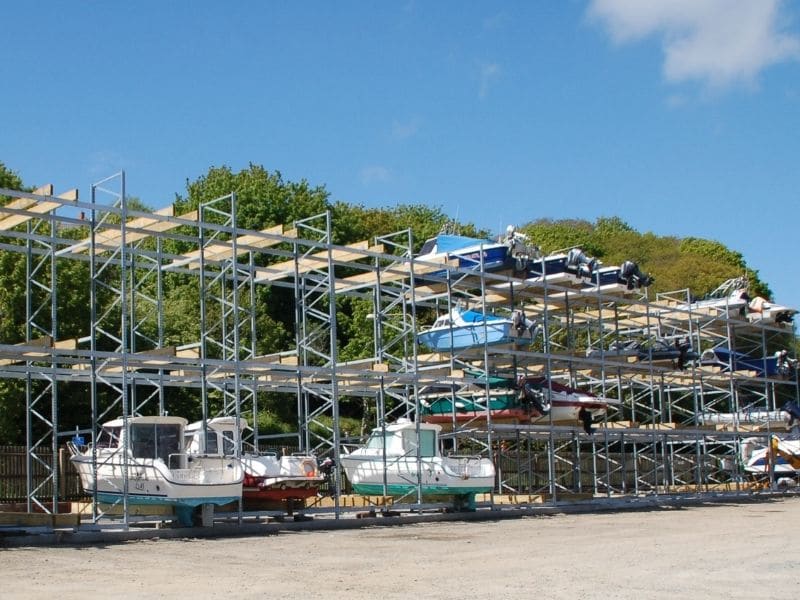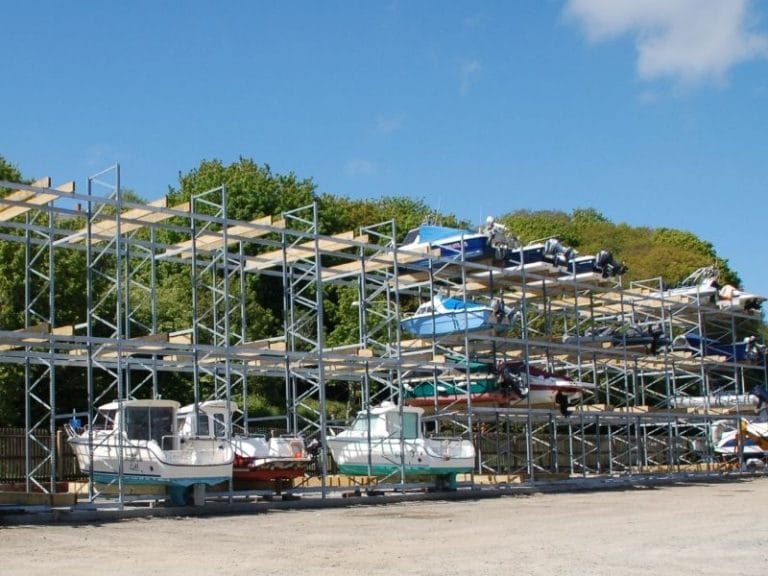 Storing a boat in traditional wet or ground storage is now much more expensive than utilising Dry-Stack Storage racking methods. This method is rapidly becoming available to boat owners at a fraction of the total cost of traditional storage whilst fully maximising the available area. 
Dry Stack boat racking offers a safe, secure and convenient way of storing Motorboats and RIBS out of the water and is extremely cost-effective as it offers boat owners the flexibility of a launch on-demand service.
Redirack's new HD4000 Series Dry-Stack Boat Racking offers a bespoke and specialist system that is designed and manufactured to suit the very specific requirements of each individual customer.
Dry-Stack Boat Racking offers marinas the capacity to store Boats weighing up to 5,000kgs at heights of up to 10 metres.
Bays can be manufactured utilising a split beam design at the front of the racks to accommodate oversized propellers dependent upon the quantity and size of boats that need to be stored.
Our robust and heavy duty design is available in a Galvanised finish as pictured for a harsh external salt water environment or alternatively in a top quality powder coated finish for internal applications.
Advantages of Dry-Stack Boat Racking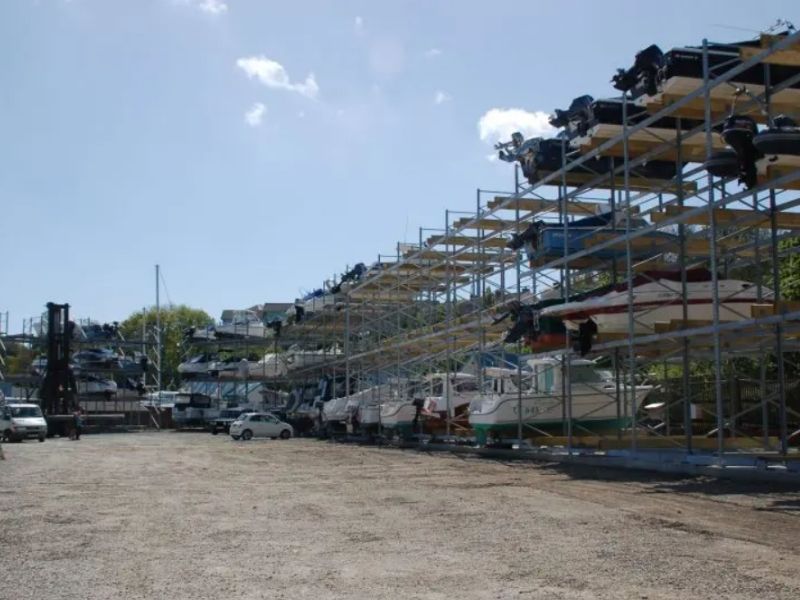 Our experienced team at Redirack have the design and manufacturing capabilities to meet your exact storage needs. From wide-aisle pallet racking right through to very narrow aisle pallet racking systems, our engineers will guide you through the entire process. Our full range is manufactured in the UK in accordance with the SEMA (Storage Equipment Manufacturers Association) Code of Practice for the Design of Adjustable Pallet Racking and can also be offered as a design conforming to BS EN 15512:2020.
To find out more contact us on Tel: 01543 279543, Email: sales@redirack.co.uk or book a site visit. 
Book a Site Visit or Request a Quote
We design a solution and offer a competitive price. 
Contact us for a site visit or request a quotation. 
Our range is manufactured in the UK and installed by our in-house SEIRS (Storage Equipment Installers Registration Scheme) installation teams.