Very Narrow Aisle Pallet Racking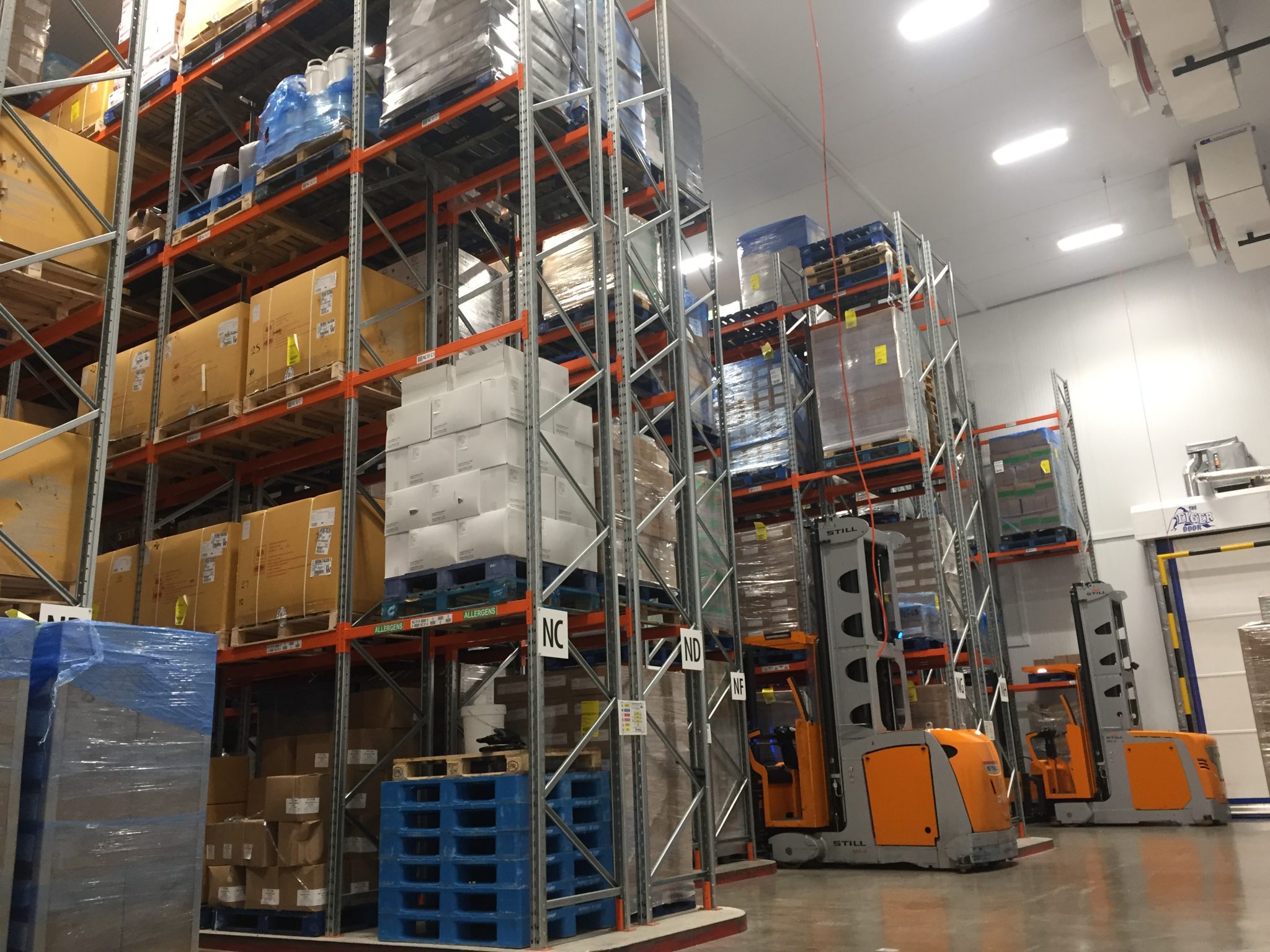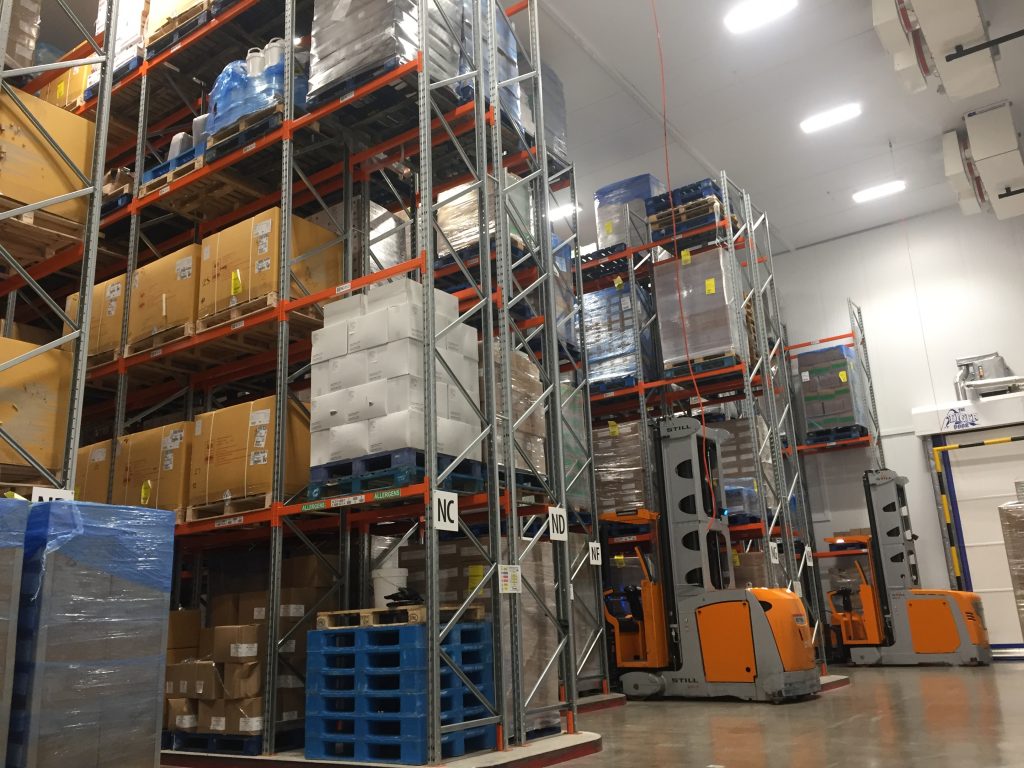 If you are looking to totally maximise the available area in your warehouse, Redirack's very narrow aisle pallet racking offers you the capacity to store at much greater heights than conventional systems. By operating in aisle widths of around 1.5 – 1.6 metres, this can free up to 45% of the floor space given over to aisles in a wide aisle scheme.
Very narrow aisle specialist trucks must be used within the system, these trucks do not turn and are therefore ideal for this type of racking and the net result is a dramatic increase in space utilisation.
As these trucks are very specialised in the role they perform, they typically lift higher but are much slower than general purpose lift trucks. Whilst they do not turn in the aisles, they need guidance, therefore, a guide rail or wire guidance system must be fitted to the warehouse floor. Wire guidance has the advantage of being embedded in the floor which keeps the floor clear of obstructions and is easier to clean. 

Aisle Width: 1.5 - 1.6 metres

55% Space Utilisation

All Pallets Accessible

Specialist Forklift Trucks

Truck Guidance System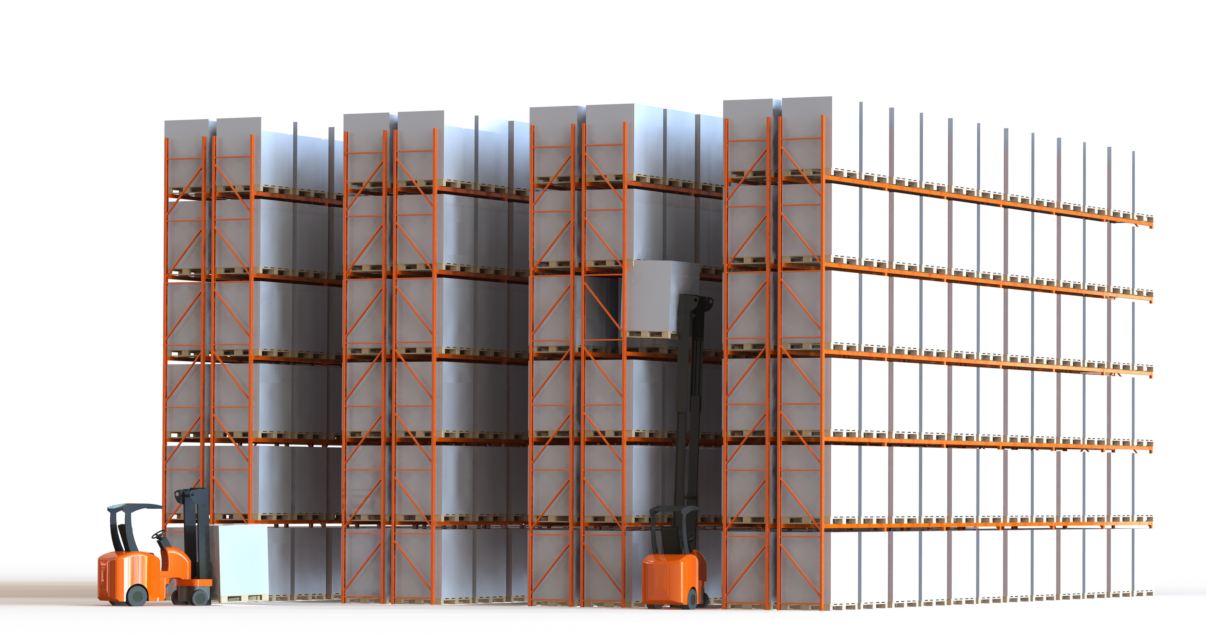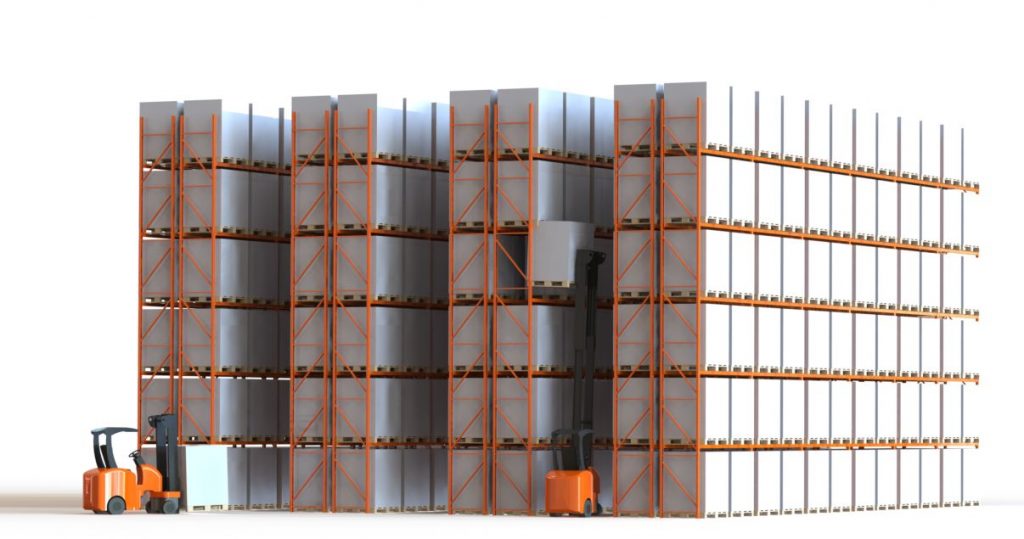 Each pallet is accessible with a narrow aisle pallet racking scheme, which means that stock rotation and selectivity are as good as a wide aisle system. Suitable for a variety of industries that hold a range of fast-moving product lines requiring access to every pallet. Very narrow aisle pallet racking also reduces damage to stock rate due to it's compact configuration and utilisation of specialist trucks.
Our experienced team at Redirack have the design and manufacturing capabilities to meet your exact storage needs. From wide aisle pallet racking systems right through to very narrow aisle racking systems, our engineers will guide you through the complete process. Our full range is manufactured in the UK in accordance with the SEMA (Storage Equipment Manufacturers Association) Code of Practice for the Design of Adjustable Pallet Racking and can also be offered as a design conforming to BS EN 15512:2020.
To find out more contact us on 01543 278543, Email: sales@redirack.co.uk or book a site visit.
Book a Site Visit or Request a Quote
We design a solution and offer a competitive price. 
Contact us for a site visit or request a quotation. 
Our range is manufactured in the UK and installed by our in-house SEIRS (Storage Equipment Installers Registration Scheme) installation teams.