Double Deep Pallet Racking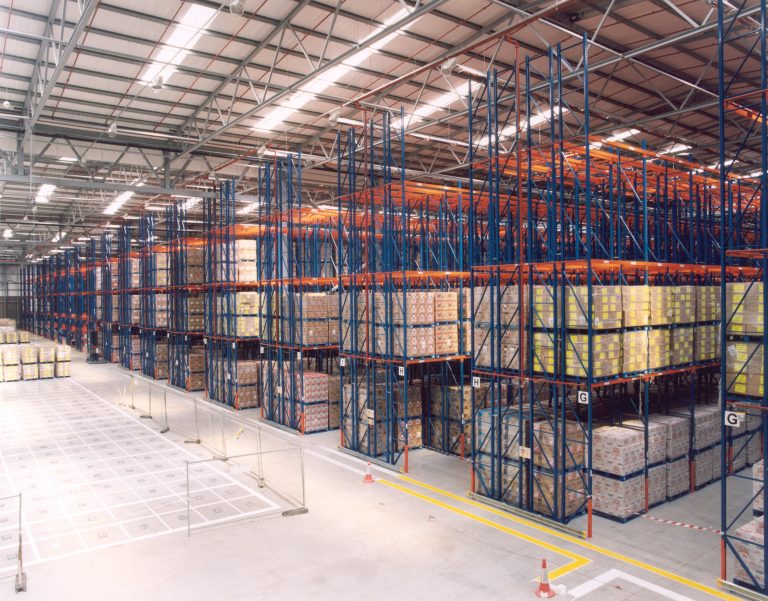 Double deep pallet racking systems are an ideal storage option for many industrial warehouse applications. Using the same principles as wide aisle pallet racking, double deep racks stores 2 pallets deep or 4 pallets deep between aisles. It delivers increased storage density when compared to wide aisle racking and requires specialised fork lift trucks.
Double deep racking utilises one row of standard pallet racking behind another. Using an extended reach lift truck, the operator places the back pallet into the system first, then places another pallet in front of it.
Reduction in the number of aisles required by utilising this type of racking by storing pallets two or more deep ultimately allows for more racks to be installed, thus, fully optimising the size and efficiency of the storage solution. Selectivity is reduced by 50% over standard pallet rack, but 30% more pallets are stored for a given number of aisles. This increases productive use of available floor space over a wide aisle system, offering a similar level of utilisation as narrow aisle. 

Aisle Width: 2.5 - 4.0 metres

50% Space Utilisation

Pallet Selectivity Reduced

High Throughput Speeds

Specialist Forklift Trucks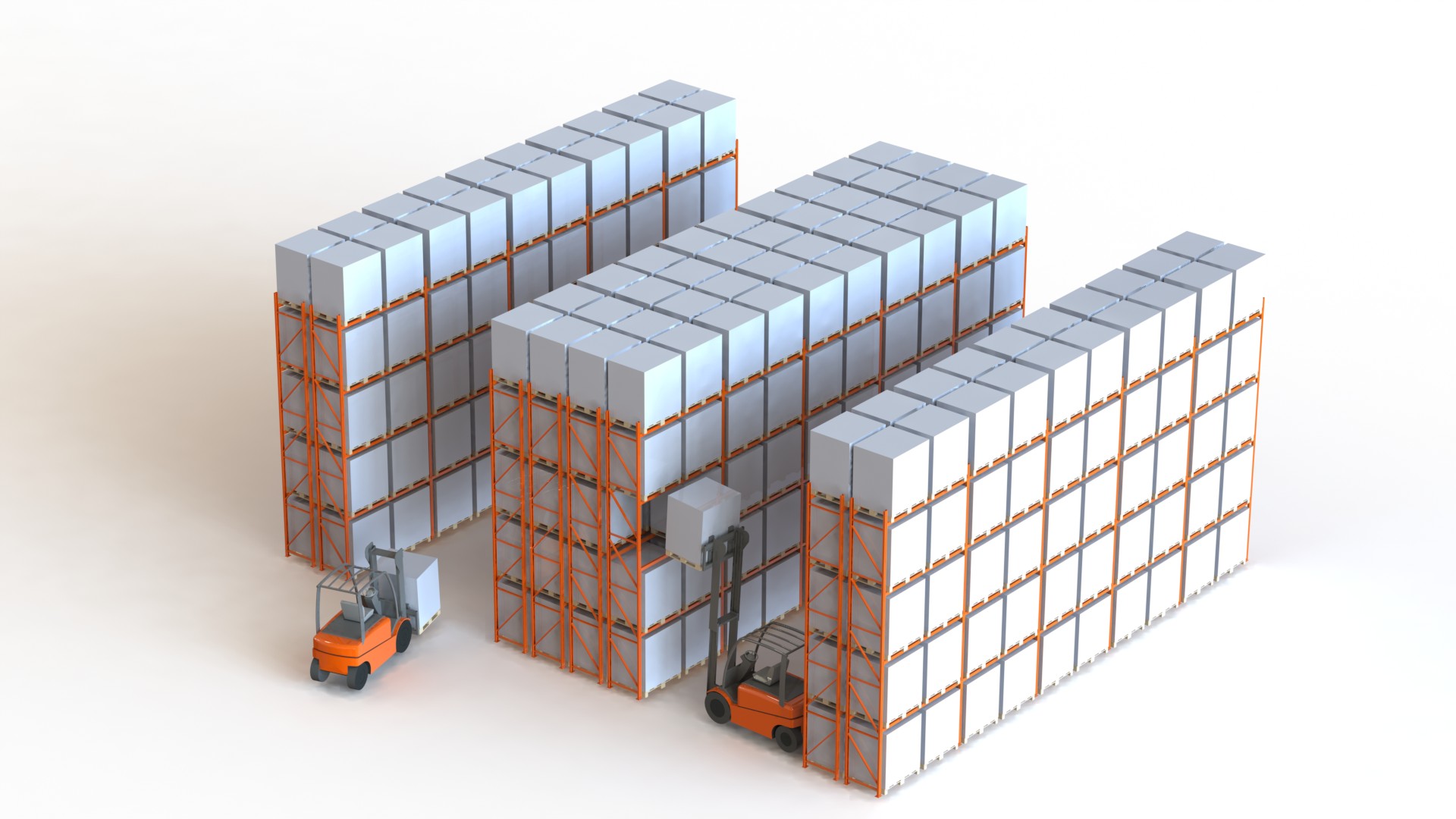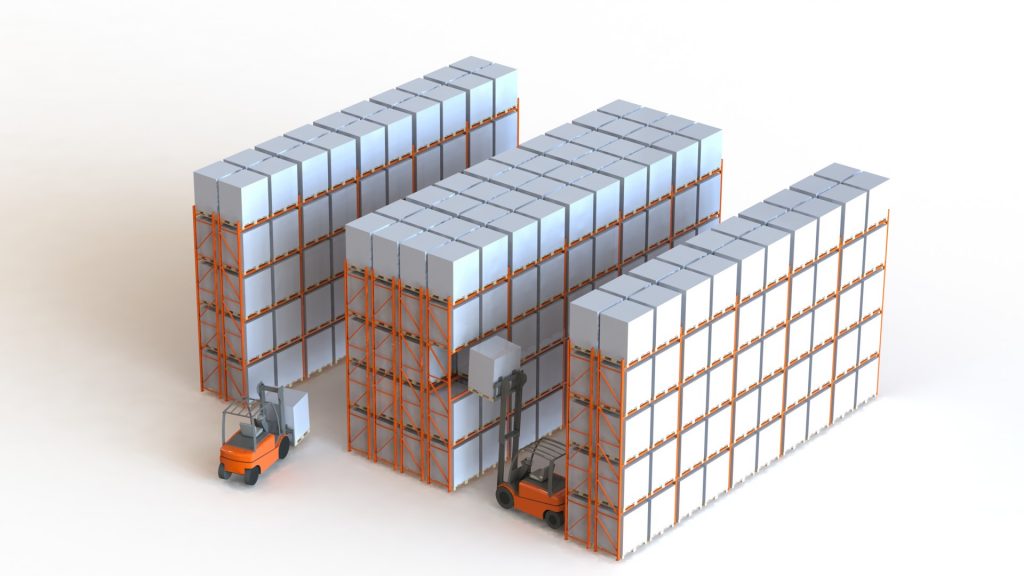 Industrial Warehouse Racking
Double deep racking offers low initial cost, high productivity, and reasonably good selectivity.
Our experienced team at Redirack have the design and manufacturing capabilities to meet your exact storage needs. From wide aisle pallet racking systems right through to very narrow aisle systems, our engineers will guide you through the complete process. Our full range is manufactured in the UK in accordance with the SEMA (Storage Equipment Manufacturers Association) Code of Practice for the design of Adjustable Pallet Racking and can also be offered as a design conforming to BS EN 15512:2020.
To find out more contact us on 01543 279543, Email: sales@redirack.co.uk or book a site visit.
Book a Site Visit or Request a Quote
We design a solution and offer a competitive price. 
Contact us for a site visit or request a quotation. 
Our range is manufactured in the UK and installed by our in-house SEIRS (Storage Equipment Installers Registration Scheme) installation teams.