Narrow Aisle Pallet Racking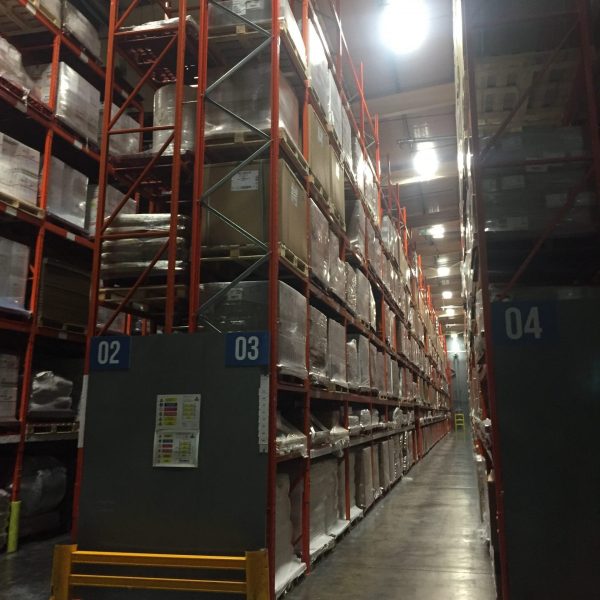 Redirack's range of industrial pallet racking includes narrow aisle pallet racking systems. With aisle widths of around 1.8 – 2.3 metres this type of warehouse racking fully optimises the available area. This can free up between 30 – 40% of the floor space given over to aisles in a wide aisle scheme. Reduction in the width of aisles between racking compared to standard pallet racking systems can improve overall stock holding.
Articulated narrow aisle trucks have been developed specifically to maximise storage . This type of truck has an articulated mast giving a net result of a much larger increase in space utilisation allowing them to work well within the aisle's of the narrow pallet racks.
The trucks turn in the aisles via the articulated mast and no guide rail or other guidance system is required. It should be noted that the tighter the operating clearances allowed in the aisle, the slower the general speed of operation will be. It is better therefore with such trucks to allow as much operating clearance in the aisle as possible without compromising the justification for the system.

Aisle Width: 1.8 - 2.3 metres

50% Space Utilisation

All Pallets Accessible

High Throughput Speeds

Specialist Forklift Trucks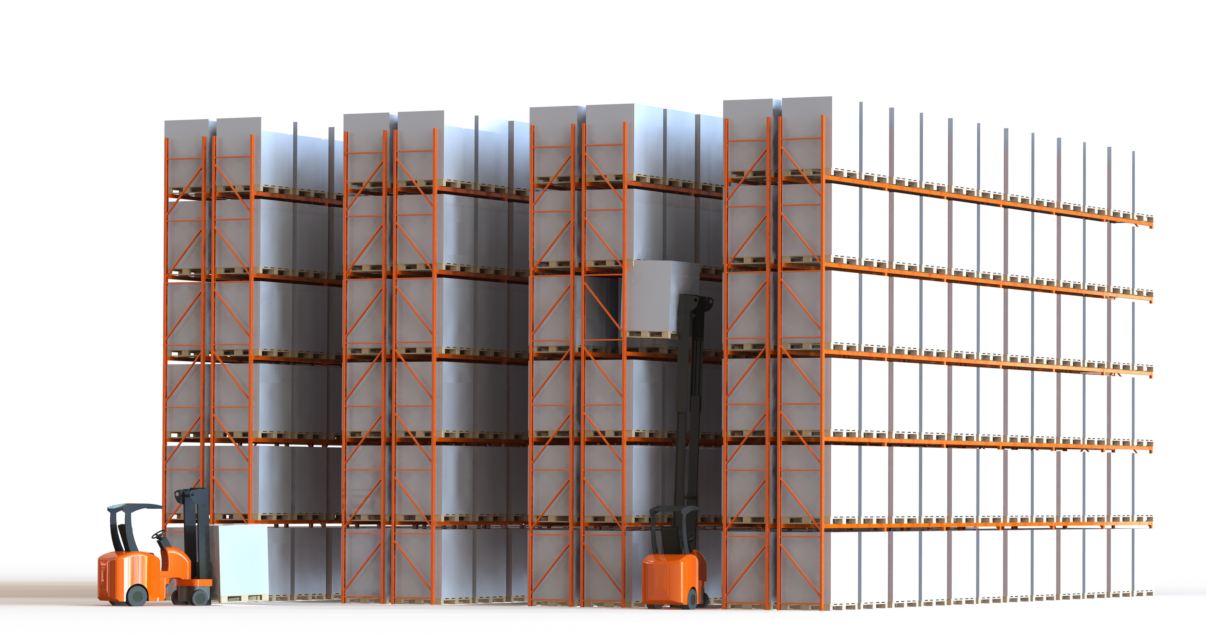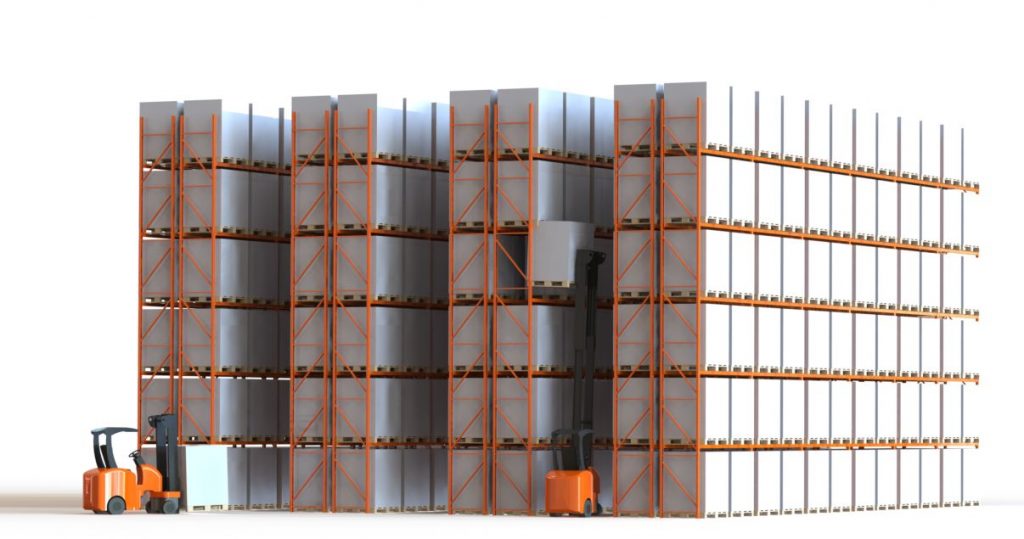 This specific type of pallet racking makes excellent use of storage space by increasing the height that goods are stored at. Narrow aisle pallet racking optimises space utilisation whilst providing unrestricted access to all pallets and can be used by a variety of industries.
Our experienced team at Redirack have the design and manufacturing capabilities to meet your exact storage needs. From wide aisle pallet racking systems right through to very narrow aisle systems, our engineers will guide you through the entire process. Our full range is manufactured in the UK in accordance with the SEMA (Storage Equipment Manufacturers Association) Code of Practice for the Design of Adjustable Pallet Racking and can also be offered as a design conforming to BS EN 15512:2020.
To find out more contact us on 01543 279543, Email: sales@redirack.co.uk or book a site visit.
Frequently Asked Questions
Narrow aisle pallet racking optimises space utilisation whilst providing unrestricted access to all pallets and is used by a range of differing industries that need 100% accessibility to each individual pallet. Specialist handling equipment is required for all narrow aisle pallet racking systems.
This system is utilised by many different industries from food and beverage manufacturing and distribution to electronics,3PL and retail. Our technical engineers will visit your site and identify how to maximise the available storage area ensuring that pallet racking in a narrow aisle configuration will meet the specific storage needs of your site.
Narrow aisle pallet racking is manufactured from cold rolled steel sections and comprises of vertical upright posts which have beams attached at variable levels. The system is manufactured from the same basic components as wide aisle pallet racking but the runs of racking are positioned closer together eliminating wasted aisle space that could be utilised for additional pallet storage. Narrow aisle racking is designed to fully optimise the available area providing up to 40% more floor space than a wide aisle system. Specialist forklift trucks allow pallets to be accessed at higher levels without the risk of damage to stock as well as the racking structure.
Redirack offer a broad range of rack frames and beams our technical engineers are able to offer a solution whatever the storage issue.
Redirack have their own in-house teams of installers that are very experienced at ensuring your racks are installed both correctly and to SEMA (Storage Equipment Manufacturers Association) guidelines. Our installers are all SEIRS (Storage Equipment Installers Registration Scheme) registered, from advanced skills through to site management capability. We have our In-house SARI inspectors (Sema Approved Rack Inspectors) which means Redirack offer a complete service from assessing your site needs and inspections through to manufacturing and finally installation of your racks.
Book a Site Visit or Request a Quote
We design a solution and offer a competitive price.
Contact us for a site visit or request a quotation.
Our range is manufactured in the UK and installed by our in-house SEIRS (Storage Equipment Installers Registration Scheme) installation teams.