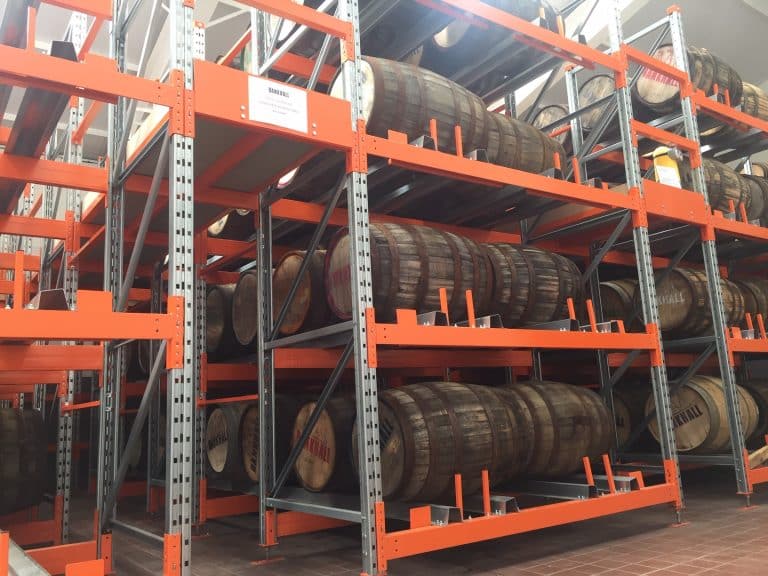 When storing spirits of any kind, Redirack have the expertise to design and manufacture bespoke racking solutions to cater for a range of cask/barrel sizes. 
Redirack's SD4000 Series Heavy Duty Cask & Barrel Pallet Racking is carefully configured to meet the needs of the maturation process. Walkways can be incorporated in the design to enable individual casks to be easily accessed in order to obtain samples.  We also consider how individual casks are supported due to 'Angels Share'.
We will visit and assess your site taking into account the type of handling equipment to be used.
Bespoke Industrial Pallet Racking
Our robust and heavy-duty design is available with galvanised frames and a top quality powder coated finish to beams.
Advantages of Cask & Barrel Racking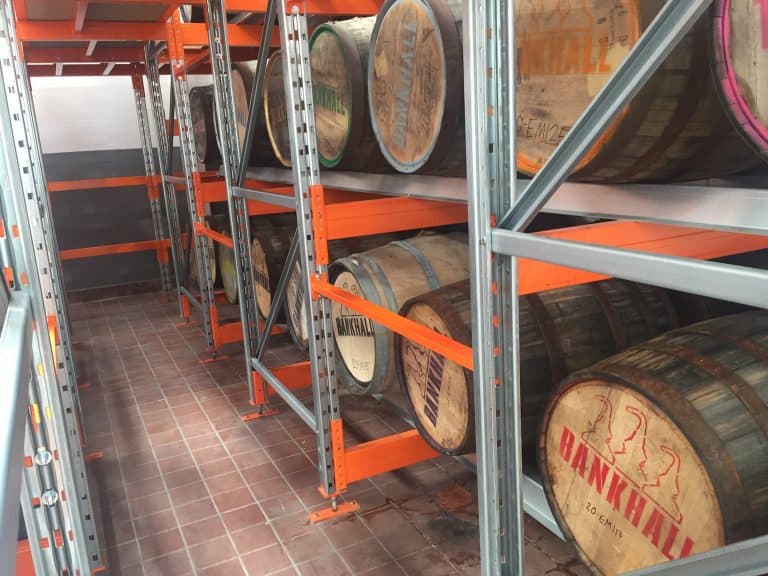 Our experienced team at Redirack have the design and manufacturing capabilities to meet your exact storage needs. From wide-aisle pallet racking right through to very narrow aisle pallet racking systems, our engineers will guide you through the entire process. Our full range is manufactured in the UK in accordance with the SEMA (Storage Equipment Manufacturers Association) Code of Practice for the Design of Adjustable Pallet Racking and can also be offered as a design conforming to BS EN 15512:2020.
To find out more contact us on Tel: 01543 279543, Email: sales@redirack.co.uk or book a site visit. 
Book a Site Visit or Request a Quote
We design a solution and offer a competitive price. 
Contact us for a site visit or request a quotation. 
Our range is manufactured in the UK and installed by our in-house SEIRS (Storage Equipment Installers Registration Scheme) installation teams.